Working as a Massage Therapist in Ibiza | Heather's story
Have you ever wondered what it is like to work as part of a team of massage therapists with Ibiza Angels?
Well, here is your chance to find out! We asked Heather a series of questions about her time with us in Summer 2017!
Introducing Ibiza Angel, Heather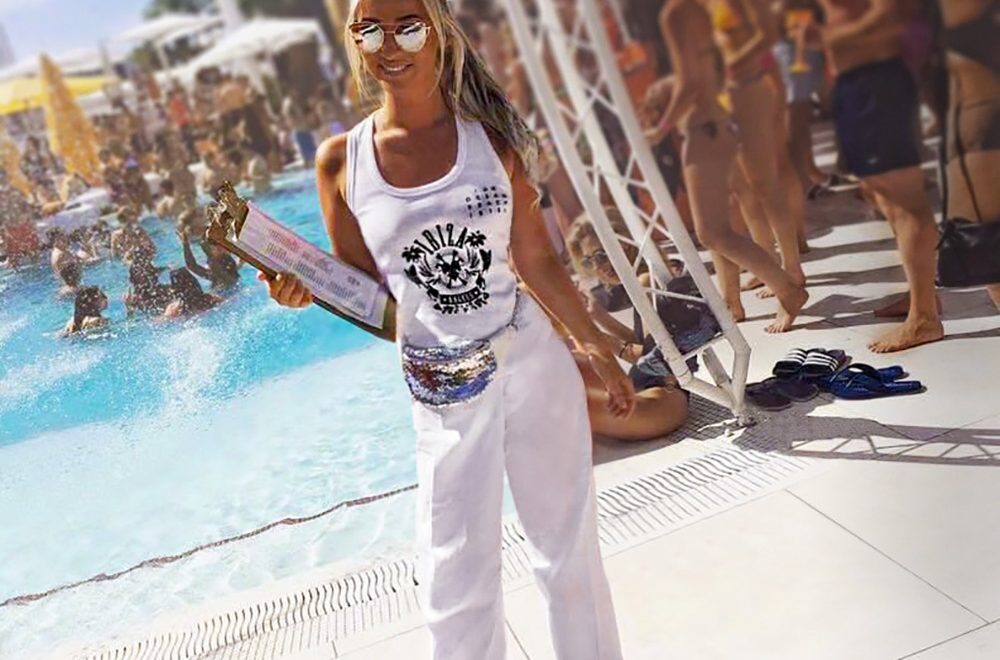 Heather has been a massage therapist for nearly 6 years. Before joining Ibiza Angels, Heather had just completed her BA Degree in Spa Management – whilst also working as a massage therapist at a 5* resort and spa in Shropshire, UK.
Why did you want to join Ibiza Angels?
"I wanted to experience something completely different!"
What was your role within Ibiza Angels? What venues/events were you part of as an Ibiza Angel?
"I'm a therapist with Ibiza Angels – creating feel good moments with amazing head, neck and shoulder massages in some of the best venues in Ibiza! I worked for Ibiza Angels at Café Mambo, Mint, Savannah, Bambuddha and Ocean Beach Ibiza and I was part of some beautiful and very cool weddings, events and big brand campaigns last summer!"
How long have you been with Ibiza Angels?
"Last summer was my first season – and it went so fast! I didn't want it to end!"
What did you like most about working with Ibiza Angels?
"I love that I got to work (and live) with some of the loveliest, supportive group of women I've ever come across – not to mention gorgeous! They're all stunning!!"
What was your typical day/lifestyle like?
"Amazing! I would wake up, grab a smoothie, swim in the sea, sunbathe for a few hours, explore a little bit more of Ibiza, eat somewhere new, then go home and get ready for work…and that was just a normal day!"
What is the most enjoyable part of your day?
"That I always got a lie-in!! I work in the afternoons or evenings…great work-life balance!"
What were your plans for the end of the season?
"I had my heart set on travelling for the winter season with the money I had saved up – and you'll definitely be seeing me next season in Ibiza with Ibiza Angels."
Best 'Ibiza Angel Moment' last season?
"This one is hard…there were too many to chose from! Every night working at Bambuddha was truly magical…and I was working at Café Mambo when the sun was setting and the DJ started playing 'All you need is Love' by the Beatles…everyone got up and sang together (I actually started crying because I was so happy!)…that was another really special moment for me. And the events Ocean Beach Ibiza …the production, the vibe… so lucky to be part of it."
What is your favourite thing about Ibiza?
"The Ibiza hippy culture…I was surprised to find out that this island has way more to offer than amazing parties. I know Ibiza is known for being the party capital of the universe (which it is!) but in fact, the great parties are just a part of what the island has to offer! There's so much more to it – and I love it all!"
Can you sum up your job with Ibiza Angels in one sentence?
"No two days are the same…this is a once in a lifetime experience."