Working as a Massage Therapist for Ibiza Angels Group | Harriet's story
Have you ever wondered what it is like to work with Ibiza Angels Group?
Well, here is your chance to find out! We asked Harriet a series of questions about her career with us since she joined in 2014.
Introducing Ibiza Angel, Harriet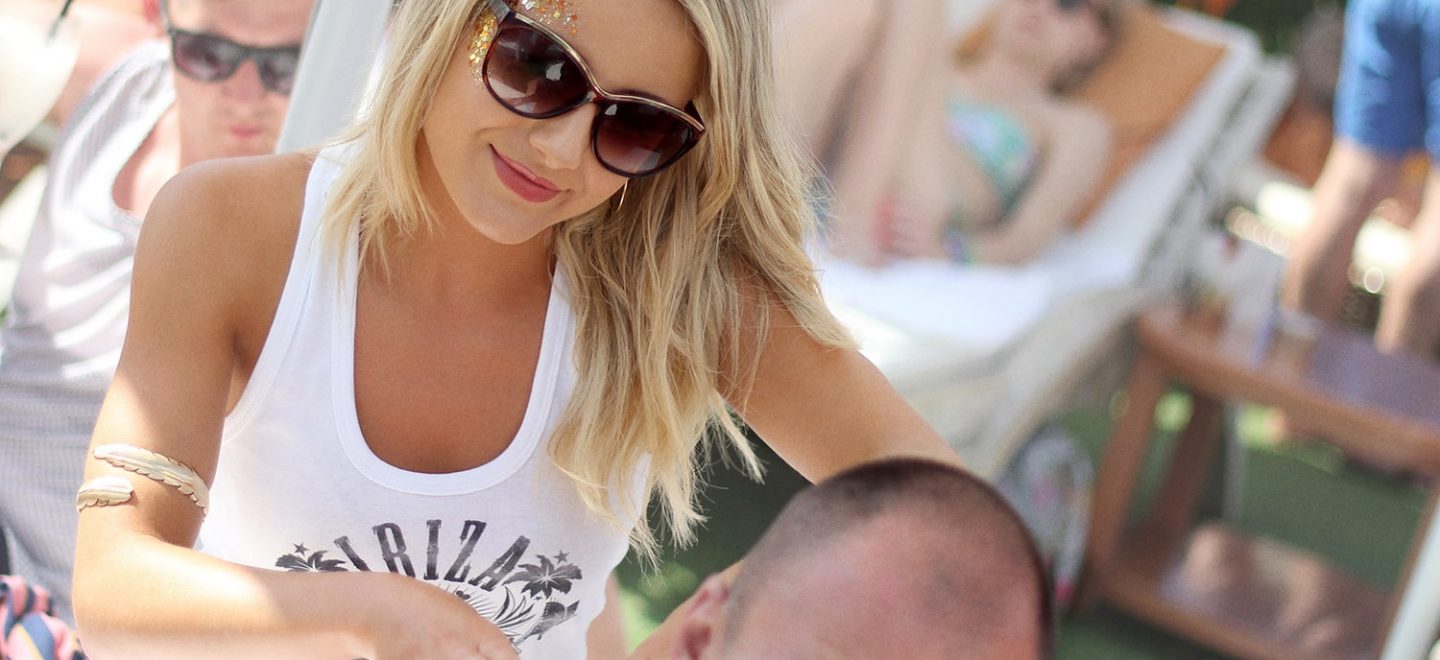 Harriet is a massage therapist with Ibiza Angels Group. She joined the company in Ibiza in 2014 and worked with the company in London winter 2014, Ibiza for the summer 2015 and since then has been part of our London organisation working across Ibiza Angels, Massage Angels and Casino Angels in London.
Why did you want to join Ibiza Angels?
"I wanted to be part of a lovely, close team who look after each other. And to work at some incredible venues and events across London & Ibiza. We love to deliver great treatments, and we earn a good income while still having the time and flexibility to explore both of these awesome places."
What is your role within Ibiza Angels? What venues/events are you part of as an Ibiza Angel?
"As a massage therapist with Ibiza Angels it is my role to provide over-the-clothes head, neck and shoulder massages to de-stress and energise. This sees me delivering massages at different venues across Ibiza & London. This can vary from corporate wellbeing campaigns for brands like Virgin or massaging backstage at a large UK music festivals all the way to Ocean Beach in Ibiza. Needless to say there is never a dull day with the Angels."
How long have you been with Ibiza Angels?
"I started working with Ibiza Angels over 3 years ago in 2014, in Ibiza for the summer and London for the winter. I have been back and forth working between London and Ibiza ever since."
What do you like most about working with Ibiza Angels?
"The places I get to work at and the people I meet every day."
What is your typical day/lifestyle like?
"My lifestyle with Ibiza Angels Group is super exciting but also flexible. It can get pretty hectic sometimes! Typical day is hard as no one day is the same with the Angels!"
What is the most enjoyable part of your day?
"The things I enjoy the most is definitely the satisfaction at the end of the day. Everybody is always so happy to see you and experience the benefits of our massage treatments.
Best 'Ibiza Angels Moment' last season?
"Honestly there are SO many. The time I provided Ibiza-style head, neck and shoulder massages at Cala Gracioneta – as part of the 'chill out' at the party of the most stunning wedding. That really stands out. It was wonderful being part of such a special day in peoples' lives."
What is your favourite thing about Ibiza?
"The beaches, the people, the vibe, the food. There is always something new to explore, whether it's a cool beach club, a new party or a secret beach. Oh, and the crazy thunder storms. It really is a magical island!"
Can you sum up your job with Ibiza Angels in one sentence?
"Best job ever!"