Four Reasons Why Working For Ibiza Angels Is Incredible
Ever had wistful thoughts about taking off for the summer?
Are you a qualified massage therapist that would like to spend five very special months doing something you love in the Ibiza sunshine?
And what if, on top of all of this, you were also part of a reputable, well-established company? Surrounded by a great group of Angel therapists who will become your "Ibiza family" and friends for life?
Sounding good so far?
1. The Angels Are (Genuinely) Angels!
Not only are the Ibiza Angels very talented massage therapists but they are genuinely amongst the kindest, most decent people you could ever hope to meet. Everyone says the same; "Ibiza Angels are LOVELY!"
Many of the Angels return to Ibiza summer after summer, and those who are in their second and third years are like big sisters to the new Angels. This supportive "family vibe" of the company ensures that everyone settles in quickly and very close friendships are formed. There are always a few tears when it is time to say goodbye at the end of the summer season. Awwww.
2. You Get To Enjoy Island Life
Five months can rush by in the blink of an eye. In May, the long, hot summer stretches out dreamily before you. And yet, after the whirlwind of settling into your new Ibiza life it is suddenly late September and Mum and Dad are already excitedly talking about "when you come home!"
Ibiza is truly a beautiful place. Amongst many other things, the island boasts some of the best beaches, restaurants, hikes, chiringuitos (beach bars) sunsets and nightlife in the world. We always take the best care of our team by ensuring that they have the balance they need to be great therapists. To that end, Ibiza Angels' shifts are just five hours long. We love that this gives the Angels time to fully enjoy the island, and their Ibiza lives.
After all, life is all about creating memories, right?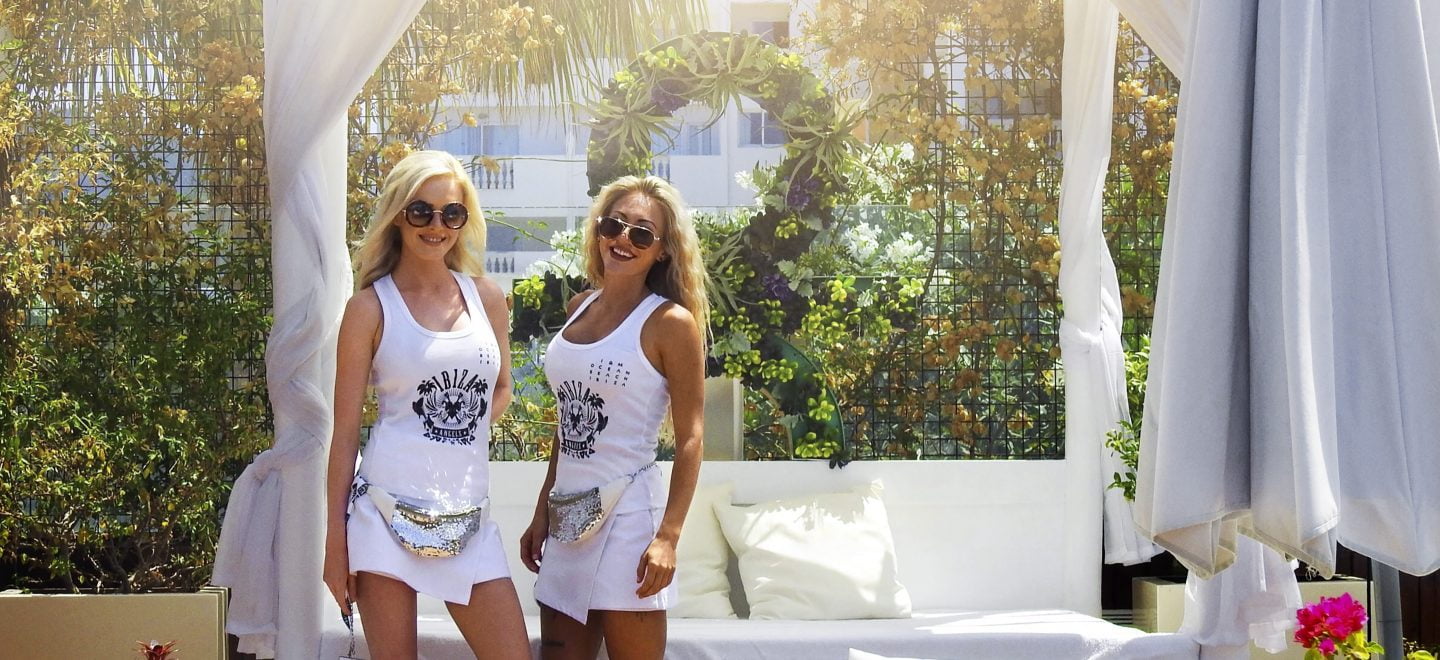 3. You Go To Work At The Best Venues And Events… In The World!
Being an Ibiza Angel means that you get to work every day at world-famous venues. We're talking the likes of Ocean Beach Ibiza, Bambuddha, Mambo, Savannah and more. You will also be part of truly beautiful weddings, birthday parties, brand campaigns, anniversaries and music events all season long.
Meeting great people every day and making everyone feel great.
Need we say more?
Best job in the world!
4. You Are Part Of An Established, Professional Company Which Also Organizes Accommodation In Ibiza For You…
…And There's The Opportunity To Work In London When The Summer Season Is Over.
You may have visited Ibiza on holiday, but it is very different living and working here. It takes great courage to make the leap and follow your dreams. It's a combination of nerves and excitement as you count the days before you fly.
That is why it is such a comfort to know that when you arrive on Ibiza, you have a stable position within a professional company, that also comes with somewhere safe and secure for you to live.
You will be surrounded by a caring family vibe and people who will look after you all summer long.
Even better, when the summer of your life is over, you will have the opportunity to work with Ibiza Angels Group in London if you wish.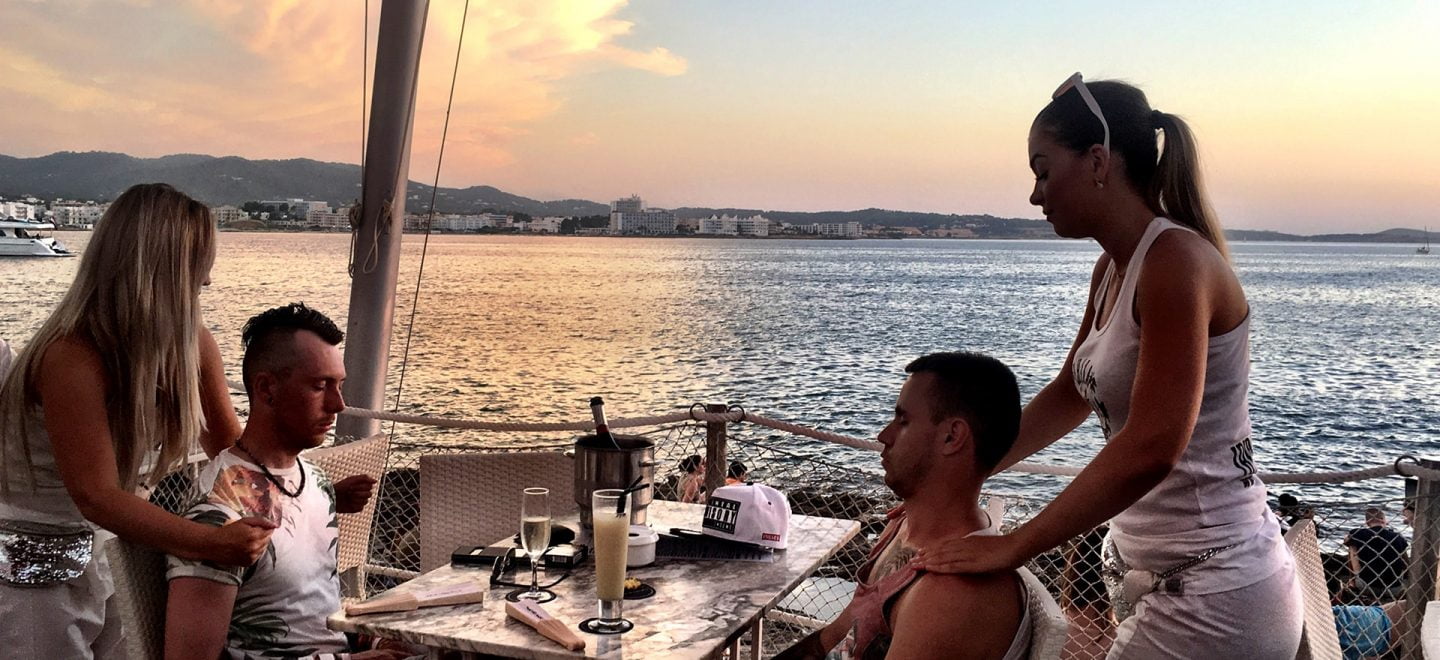 Six Months In Ibiza. Six Months In London. Now That Really Is The Dream!
Here is a snapshot of what some of our Angels – past and present – have said about working with Ibiza Angels in Ibiza.
"I am so grateful for the opportunity you gave me and have nothing but good memories of the summer and good words to say about my whole experience with Ibiza Angels. Thank you! Xxxx" Angel Clare
"It has been an amazing summer and Ibiza Angels has made my first season in Ibiza really enjoyable. i couldn't have asked for a better job on the island! You have been really supportive and so lovely i just wanted to say a massive thank you! Xx" Angel Emma
"I am truly grateful to have been given the opportunity to work with Ibiza Angels as it was a dream of mine for such a long time. It has been the most amazing experience and I couldn't have asked for a better team to work with. Thank you so much! xx" Angel Anna
"It has been a truly wonderful summer and I feel incredibly lucky to have been part of such an amazing company. I cannot thank you enough for all your support and for giving me such an incredible opportunity. I've learnt SO much and the skills I have gained are some I will take and use for the rest of my working (and social!) life. " Angel Katy